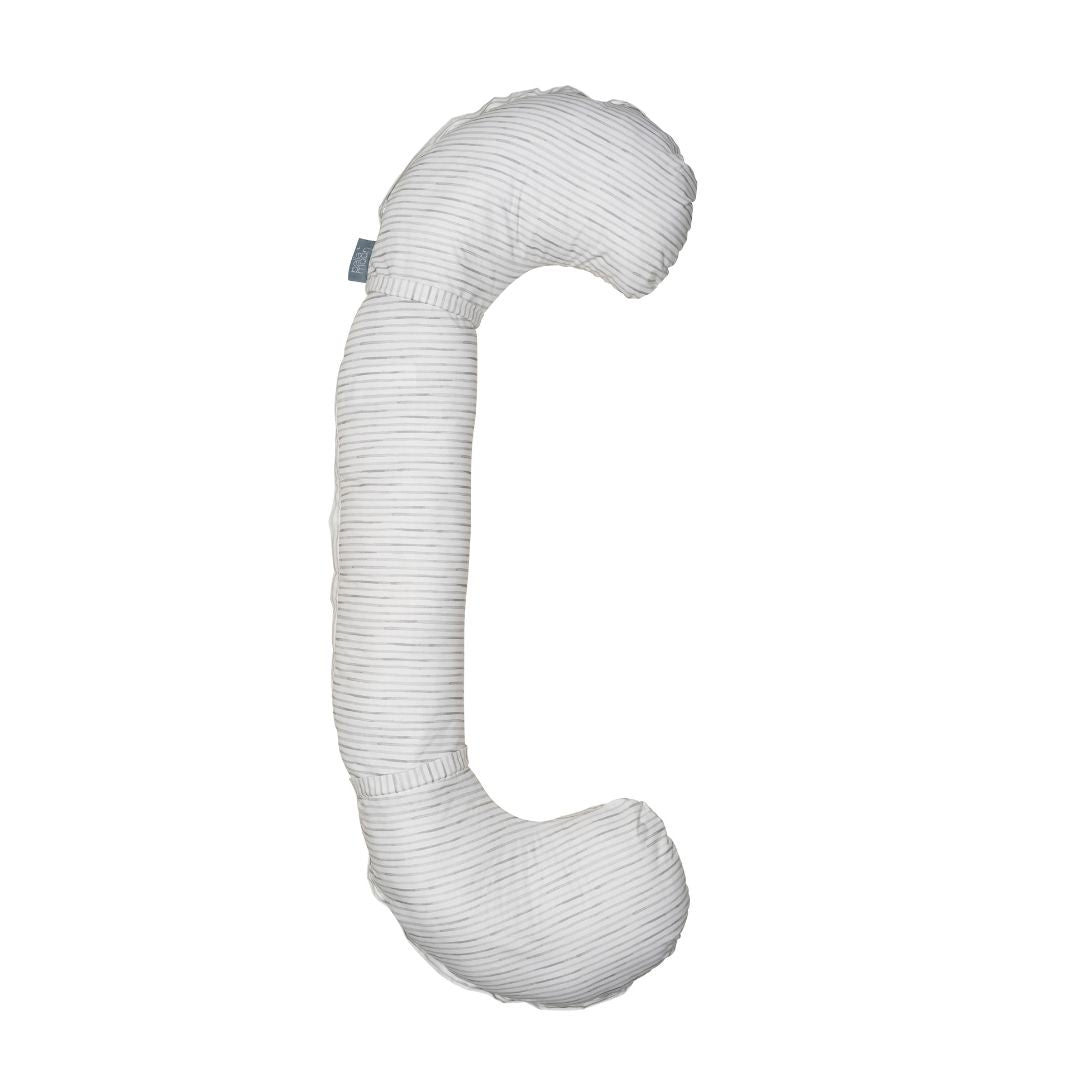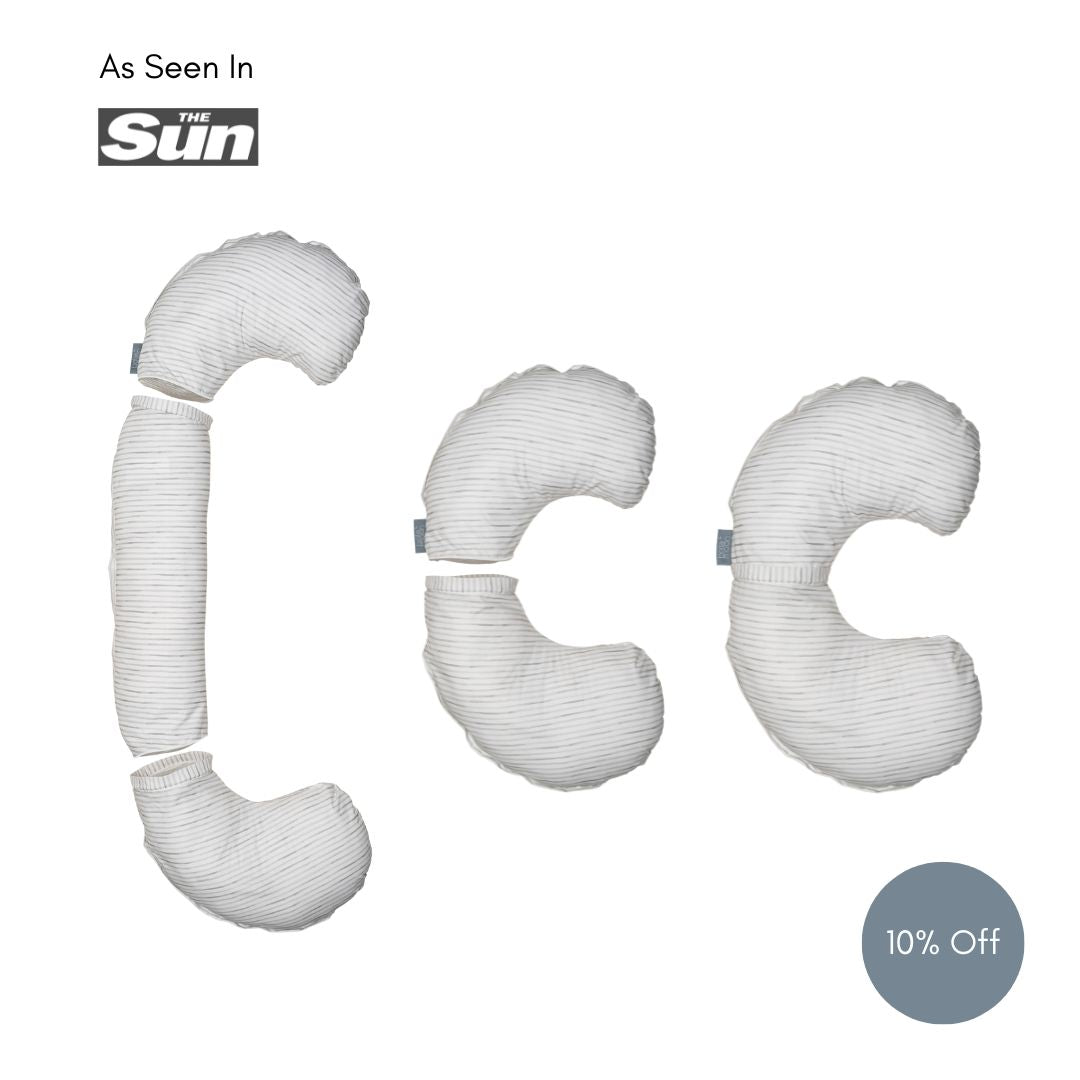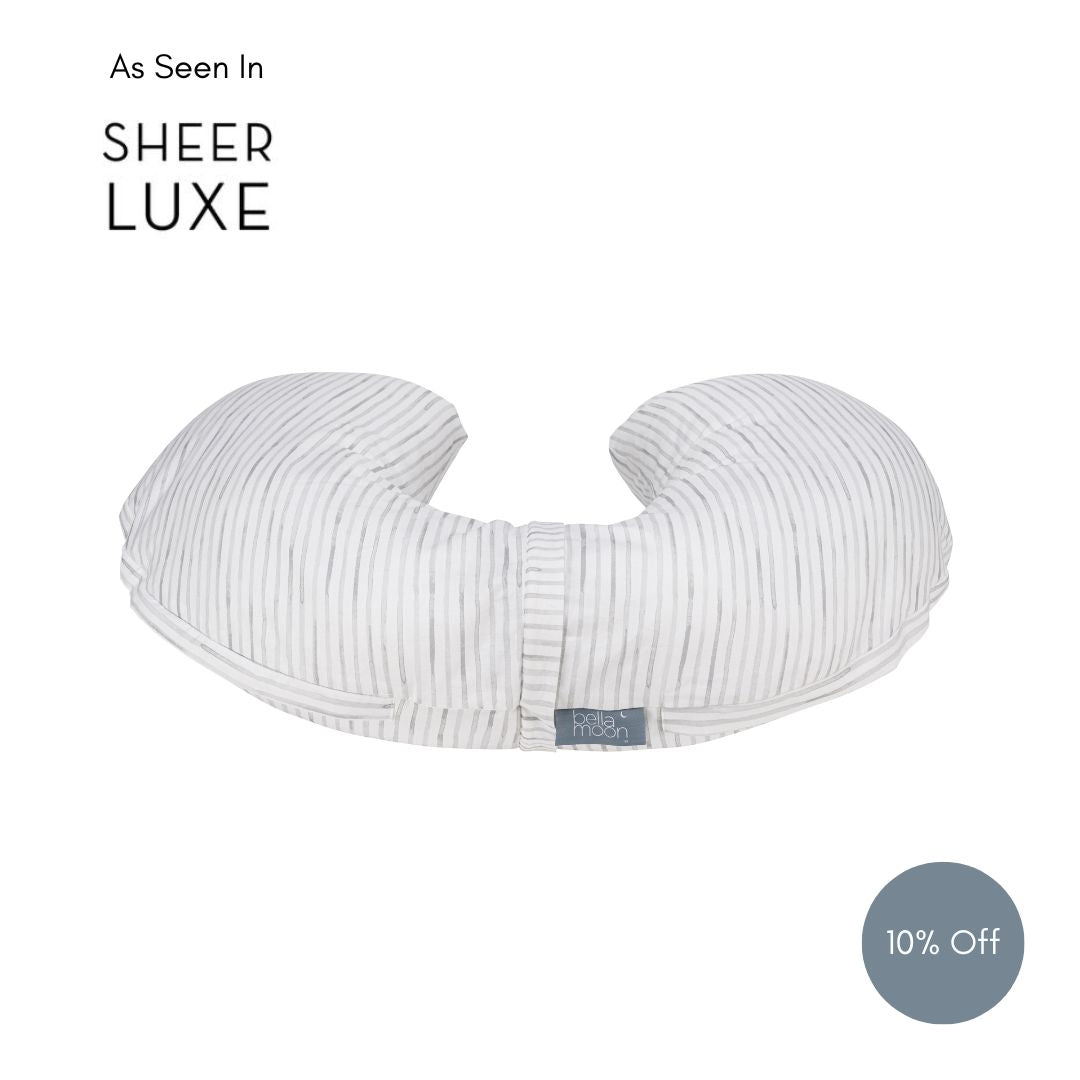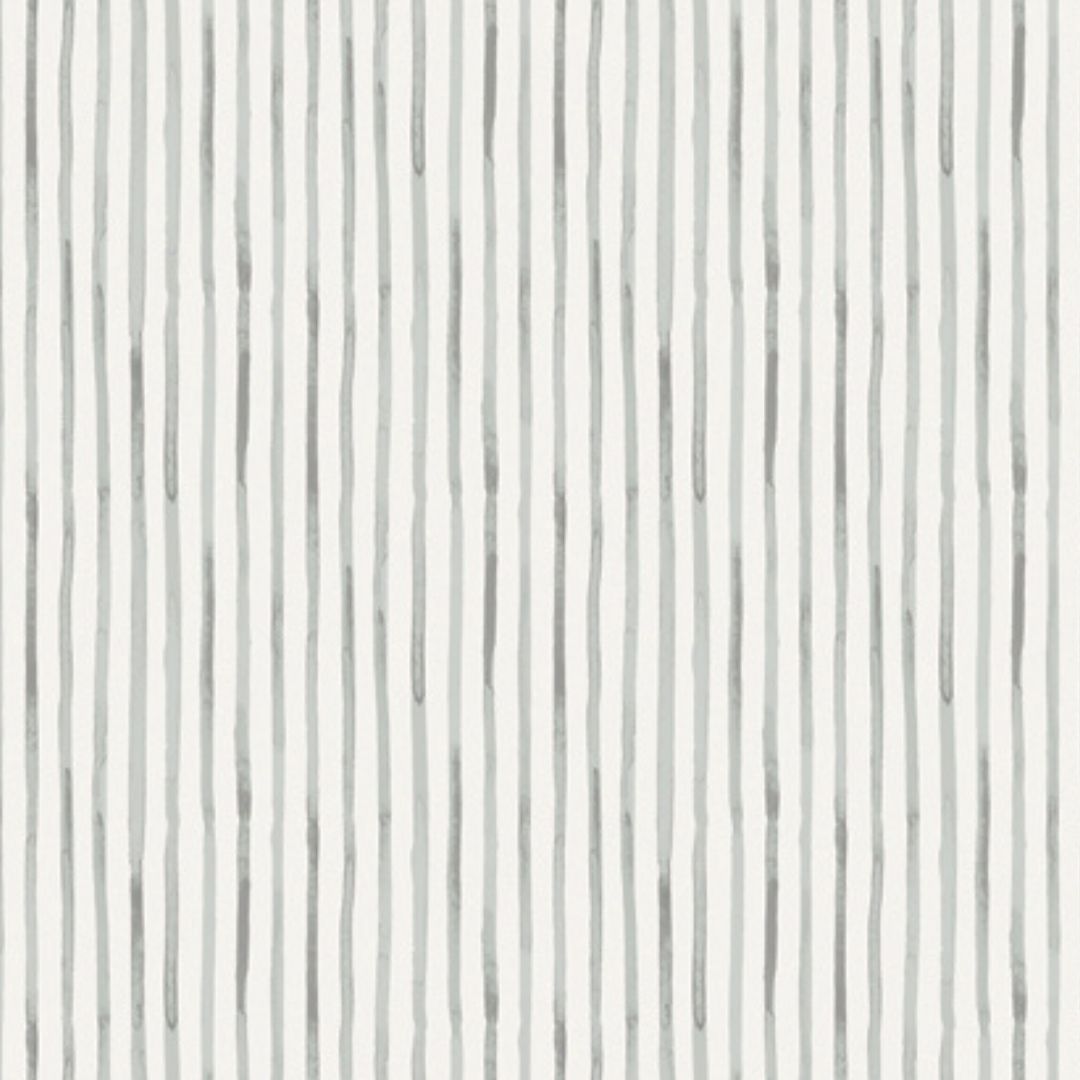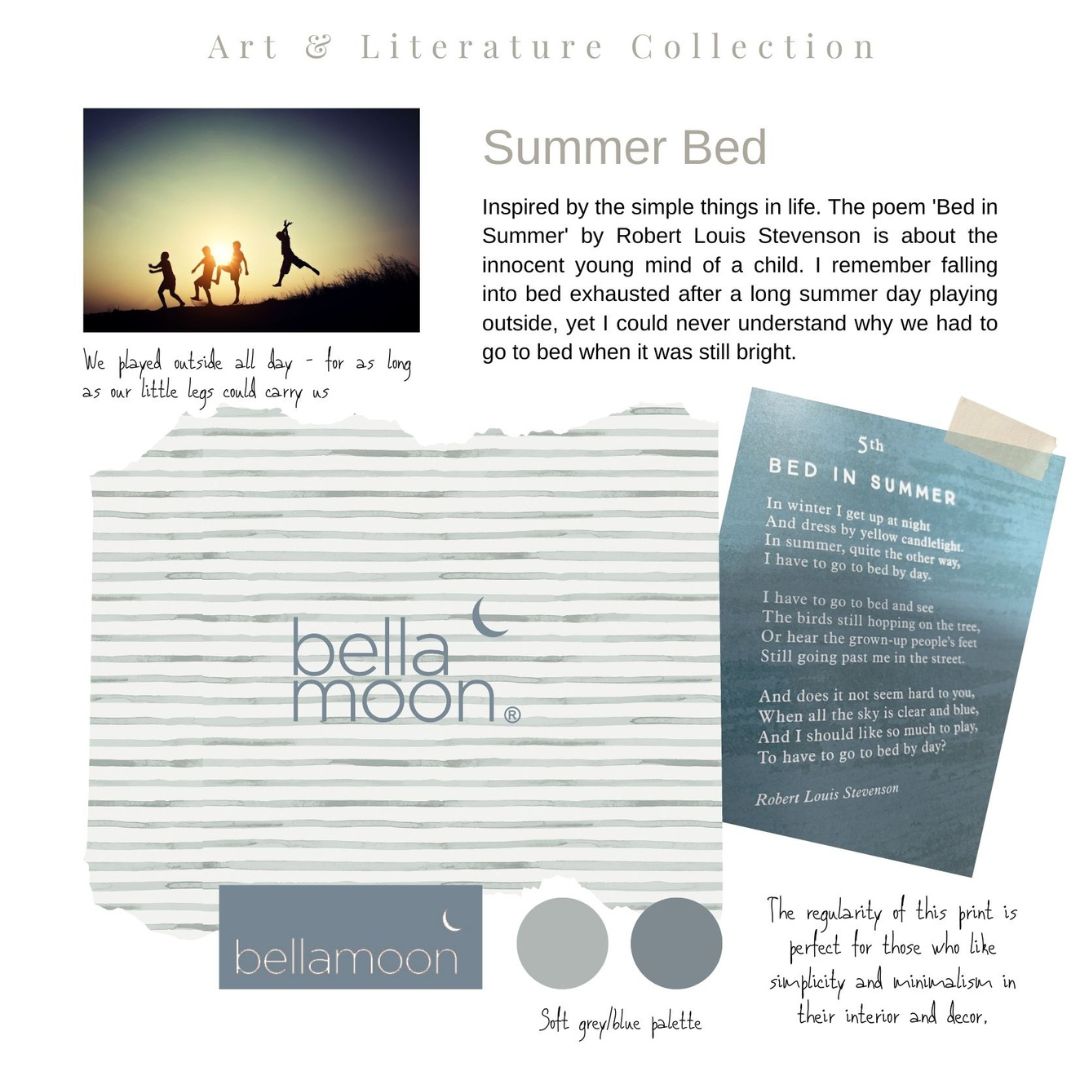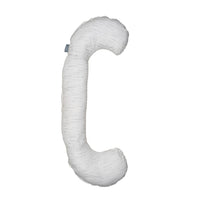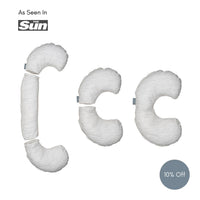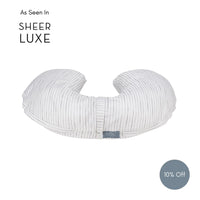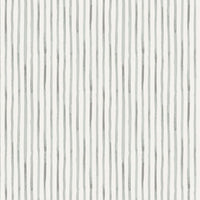 BellaMoon™ Pregnancy & Nursing (3-in-1) Pillow - Summer Bed
BellaMoon™ is an award-winning multi-functional pregnancy and nursing pillow designed for use from your first trimester until your baby is 12 months old.
It is designed to solve your pregnancy sleep struggles by providing intense support to you, your bump and your baby during your pregnancy and nursing journey.   Our C-shaped maternity pillow provides extreme comfort by separating your hips, elevating your legs and helping to align your spine into a neutral position as you lie on your left hand side - the optimum position for pregnancy.
With the BellaMoon™ Maternity Pillow, you'll feel deeply supported and well rested as you enjoy deep pain-free sleep once again.
The clever multi-functional design of BellaMoon™ grows with you from bump until baby is 12 months.
BellaMoon™ Pregnancy & Nursing (3-in-1) Pillow can be reconfigured into;

Pregnancy Pillow
Nursing Pillow 
Baby Sitting Up Support

With 10 stunning designs to match your mood, room and style, our covers are removable and machine washable, with additional spare covers available to purchase.

BellaMoon™ passes all robust testing to ensure it is safe for little ones, including all CPSIA, REACH, air permeability and Oeko-Tex Standard 100 Class 1 certification (testing for harmful substances).
Designed and assembled with love in Ireland. 
BellaMoon is loved by 1000's of Mothers and we are honoured to win numerous awards and accolades for our products, including;
- Best Product Design for Babies - Junior Design Awards
- MumsNet Best Awards
- Best Breastfeeding Product - Mums & Tots Awards
- Most Innovative Pregnancy Pillow - The Independent
- Best for Pregnancy & Nursing - Made for Mums Awards
BellaMoon has appeared in Vogue Magazine, The Sunday Times, Mother&Baby Magazine, Sheerluxe, Hello, My Baba, The Independent, Real Homes & more...
BellaMoon is modular in design, so it can be adapted to use for upright nursing, tummy-time and a sitting-up support.
Its modular design means you can add on the Lie-Down Nursing Nest (Coming soon to USA) to form the beautiful BellaMoon Full Moon (Coming soon to USA) - exclusively patented by BellaMoon.
C-Shaped Design for optimum side-lying position during pregnancy
100% cotton outer covers, air-dried for extra softness.
Inner Pillows fully breathable polyester fibre.
Anti-allergy materials to protect against bacteria
Medium firmness 7/10 - ideal for pregnancy under bump and hip support
Massage, fluff and plump by hand to maintain fullness.
All materials are OEKO-TEX certified.
Central Pillow Segment - 75cm
Each End Pillow Segment - 40cm
Total Pillow Length - 155cm
Sustainability goes to the very core of BellaMoon.
Our pillows are vacuum packed in recycled and recyclable plastic to help reduce our impact on the world.
Our cardboard boxes are all fully recyclable.
Our spare covers are also a great way to re-purpose your BellaMoon for passing on to other Mothers.
Independently tested in expert International Lab
Meets all required British Standards, USA CPSIA and EU Standards for Air Permeability, Flammability, Chemical-Free Tests, Wash Tests and more.
For detailed guidance on how to safely use BellaMoon, visit
Detailed safety guidance – Bellamoon
Baby should never be left unsupervised in any part of BellaMoon.
Why didn't I get this pillow sooner?
I recently switched to the 3-in-1 after the c-shaped pillow I had from my first pregnancy wasn't giving me much relief or support. I love the support (that hasn't gone flat) and versatility of the pillow for different positions and support throughout my pregnancy
100% Recommend!
I can't live without this pillow now, helps so much with giving me a good night sleep. It's super soft and cosy, and I no longer have back ache! Lifesaver for any of you pregnant ladies who are struggling to sleep like I was.
Worth every penny!
My husband purchased this pillow for me at around 18 weeks (now 35 weeks so it's been well used), I originally ordered a different brand that was cheaper and a different shape, but it just wasn't supportive enough and I wouldn't stop me rolling onto my back.
A friend recommended this brand and I was sceptical it would be worth the money - honestly, it is!
I sleep so much better with it, it's supportive in all of the right places and helps prevent me rolling onto my back. I've suffered really badly with sciatica and think this pillow has saved my sleep.
Inserts haven't gone flat and cover is still in great condition, washes great and even tumble dried without shrinking!
If I had to make one complaint, it would be the length of the zipper covers! They roll up leaving the zips exposed, which can be annoying. I think if they were just an inch longer, this wouldn't be an issue.
Looking forward to using this as a feeding pillow once little one arrives!
Perfect pregnancy pillow!
I am so glad I went with this pillow - it supports my back and hips so well, helping me to get a bit more sleep. I think I'll be using it post-pregnancy too!